Cancer is a disease that can affect anyone, at any age. And while cancer is detected from Early to Advanced stages, it becomes difficult to treat cancer in Late Stages. This is where ART OF HEALING CANCER comes in.

ART OF HEALING CANCER, One of the First Institutions dedicated to Treating Advanced Cancers.

We are a unique organization that specializes in the treatment of advanced cancers integrating multiple modalities of treatment from  Modern to Traditional Medicine. But at the core of it is SCIENCE.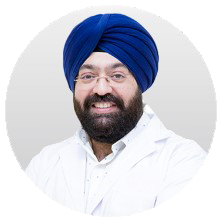 Dr. Mandeep Singh
(Chief Mentor & Lead Oncologist, Art of Healing Cancer)
Arpan Talwar
(Co Founder – Art of Healing Cancer)
Integrated oncology
Art of Healing Cancer Believe in indian way of treating diseases by Scientifically integrating traditional indian medicine like ayurveda
Cured Recurrent Squamous Cell Carcinoma in Right Hand without amputation
March 2023
Near Complete Remission in Stage 4 Triple Negative Breast Cancer
February 2023
COVID-19 & Cancer: Guidelines for Head, Neck & Breast Cancer Presented by Dr. Mandeep S Malhotra
March 2020
Subscribe to our newsletter
Don't miss new updates on your email