What Is Targeted Therapy In Cancer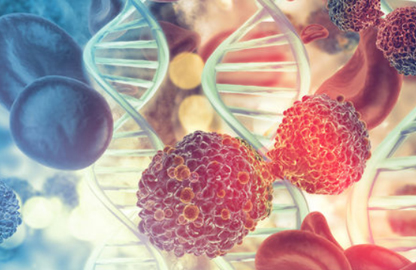 Targeted therapy is a type of cancer treatment that targets specific genes or proteins that are involved in the growth and spread of cancer cells. It is often used in combination with other cancer treatments, such as chemotherapy or radiation therapy. Targeted therapies are designed to attack cancer cells while sparing normal cells. This helps to minimize the side effects of treatment. Targeted therapy is different from traditional cancer treatments, such as surgery, radiation, and chemotherapy. Traditional cancer treatments often damage normal cells as well as cancer cells. This can cause side effects, such as fatigue, nausea, and hair loss while targeted therapy is more precise than traditional cancer treatments. This helps to spare normal cells from damage.
There Are Several Different Types Of Targeted Therapy Drugs, Including:
Art Of Healing Cancer Approach To Targeted Therapy
Identify DNA Mutations or RNA Overexpression through Tumor Tissue Analytics or through Stem Cells from Liquid Biopsies
Identify Primary Concern Genes/DNA/RNA and also Proteasomes for Drug Resistance
Build a 360 Degree Approach to Block known Mutations/Over Expressions
Examples of Targeted Therapy
Breast Cancer
Targeted therapies can be used to treat many different types of cancer, including breast cancer. In breast cancer, targeted therapies are used to target the HER2 protein, which is overexpressed in some types of breast cancer. Targeted therapies that target the HER2 protein include trastuzumab (Herceptin) and lapatinib (Tykerb).
Lung Cancer
The most common type of targeted therapy used to treat lung cancer is known as a tyrosine kinase inhibitor (TKI). TKIs work by inhibiting the activity of certain enzymes known as tyrosine kinases. These enzymes are involved in the growth and spread of cancer cells. By inhibiting their activity, TKIs can help to stop the growth and spread of cancer cells. Several TKIs are already FDA-approved for the treatment of lung cancer, including gefitinib (Iressa), erlotinib (Tarceva), and afatinib (Gilotrif). These drugs are typically given as pills that are taken orally.
Thyroid Cancer
Some targeted therapies that have been approved for use in the treatment of thyroid cancer include lenvatinib (Lenvima), sorafenib (Nexavar), and cabozantinib (Cometriq). These targeted therapies work by inhibiting the activity of certain enzymes or proteins that are necessary for cancer cell growth and division.