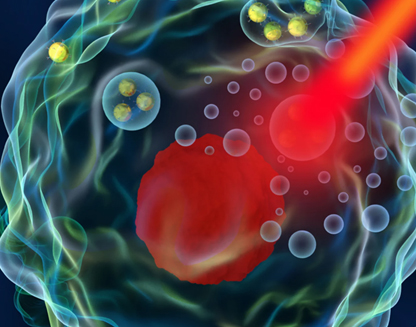 Hyperthermia in Cancer
Hyperthermia in cancer is the use of heat to treat cancer. This treatment can be done using different methods, including
Radiofrequency ablation,
Microwave ablation, and
High-intensity focused ultrasound
Hyperthermia in cancer has been shown to be effective in killing cancer cells and shrinking tumors. It is often used in combination with other treatments, such as radiation therapy or chemotherapy.
Radiofrequency Ablation
High-intensity focused ultrasound (HIFU)
High-intensity focused ultrasound (HIFU)
Radiofrequency Ablation
Radiofrequency ablation (RFA) is a type of cancer treatment that uses high-frequency energy waves to kill cancer cells. RFA can be used to treat both primary and secondary cancers. RFA is typically performed using a needle that is inserted into the tumor. The high-frequency energy waves are then passed through the needle, causing the cancer cells to heat up and die.
RFA is generally considered to be a safe and effective treatment for cancer. However, as with any treatment, there are potential risks and side effects associated with RFA. These risks and side effects will vary depending on the individual patient.
High-intensity focused ultrasound (HIFU)
High-intensity focused ultrasound (HIFU)