Art of Healing Cancer: Core Pillars of Breast Cancer
Appropriate Diagnosis, Accurate Staging and Correct Profiling of cancer
Although Breast Cancer usually occurs with a lump in the Breast, still discharge through nipple or diffuse pain is not uncommon symptom to breast cancer. Also, on rare occasions, it becomes difficult to categorize the breast lump into malignant (cancerous) vs benign (non-cancerous). It is important to precisely stage and profile the disease when diagnosed with cancer as the treatment methodology is based on it. Art of Healing Cancer provides facility for review of radiology scans like Mammogram, PET CT and/or MRI, cytology or histopathology slides and/or blocks from one of the best experts in the field.

Post Radiology scans, if the biopsy is conducted, the tissue in form of slides and blocks should undergo IHC (Immuno histo chemistry) analysis to ascertain the correct molecular profile or subtype of cancer. The IHC test comprises of analyzing following factors: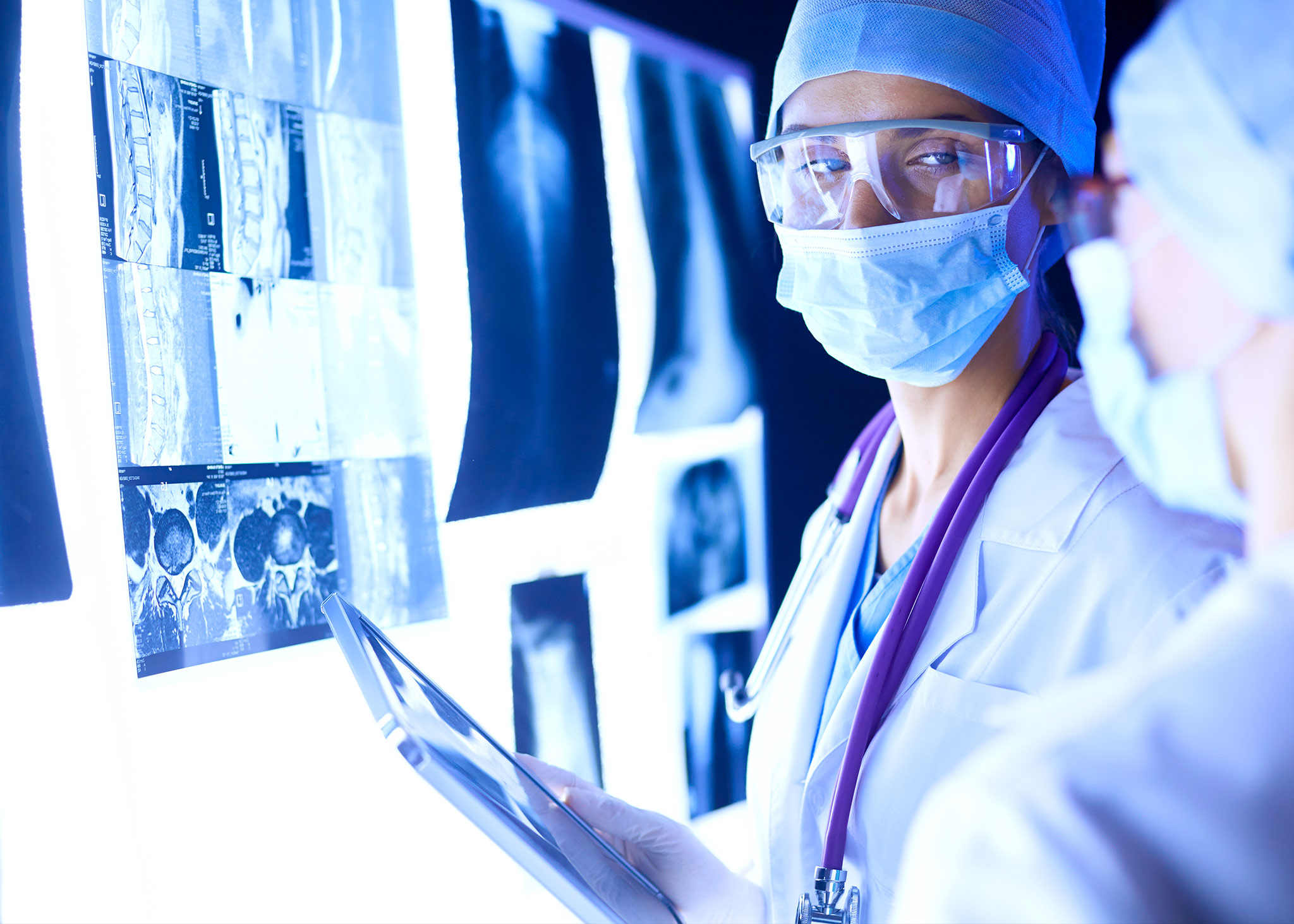 PR: Progesterone Receptor
According to the IHC results Breast Cancer is categorized into four subtypes:
ER: Estrogen Receptor
Luminal B
Her 2 Neu Driven disease
Triple Negative Variety
It is highly necessary for both patient and treating doctor to know the correct stage and type of Breast cancer as the treatment plan is dependent on it.
| | | | |
| --- | --- | --- | --- |
| Profile | Early stage | Stage III | Stage IV |
| LUMINAL A | Surgery followed by Risk Assessment | Surgery followed by Chemotherapy; Radiation and Hormone therapy | Hormone Therapy |
| LUMINAL B | Surgery followed by Chemotherapy; Radiation and Hormone therapy | Chemotherapy followed by Surgery, Radiation and Hormone Therapy | Chemotherapy followed by Hormone Therapy |
| HER 2 NEU | Targeted/Immunotherapy with chemotherapy followed by surgery, followed by few more Targeted Therapy | Targeted/Immunotherapy with chemotherapy followed by surgery, radiation and followed by few more Targeted Therapy | Targeted/Immunotherapy with or without chemotherapy |
| TRIPLE NEGATIVE | Chemotherapy followed by Surgery | Chemotherapy followed by Surgery, radiation | Chemotherapy |
Advanced Treatment Methodology
Art of Healing Cancer Breast Oncology Program is designed by Dr Mandeep S Malhotra who is a highly skilled, experienced and renowned Breast Oncosurgeon. Some of the highlights of our Advanced treatment methodology are:
Oncoplastic Breast Preservation Surgery
In 21st century, loss of Breast during Breast Cancer treatment is not acceptable. Oncoplastic Breast Preservation is the answer to it.
It involves resection of Breast cancer along with Neo(new) Breast formation, either in form of Breast Preservation(Conservation) or Breast Reconstruction. Oncoplasty in other words, means amalgamation of techniques of breast cancer resection and aesthetic breast correction providing safer cancer removal and preservation/reconstruction of breasts.
The goals of Oncoplastic Breast Cancer Surgery are: –
Optimum Cancer Resection without any compromise on Oncological principles. In fact, oncoplasty helps to achieve better margin control leading to better cancer resection.
Optimum Neo Breast Formation: In fact, oncoplasty, aims to provide aesthetically better breast.
Oncoplasty has two approaches:
Volume Displacement is a form of Breast Preservation, and the technique is utilized after lumpectomy or partial mastectomy when the residual defect (after cancer resection) is 30% or less of the original breast volume. The Neo Breast formation occurs by mobilizing and reshaping the residual or remnant Breast into new and better breast. The remnant tissue is then re -shaped into a new breast using techniques of Mastopexy (Breast Lift) during majority of times.
Volume Replacement, comprises of surgical techniques utilized for Neo breast Formation when the residual defect formed after cancer resection is 30% or more of the original volume. The Neo Breast formation occurs by replacing the lost breast tissue from other portions of the body. It consists of harvesting tissue from other sites of the body and transfer the tissue onto the ablated breast site to form the Neo Breast using the technique of either pedicled or free tissue transfer.
The two most common sites of tissue harvest are either from the back or from abdomen. Tissue from the abdomen is usually used to reconstruct Total Mastectomy defects. The woman gets rid of her breast cancer, gets a new breast, and also gets a tummy tuck.
Prosthetic implants can also be used to form the New Breast after Mastectomy. They are used in early stages of Breast cancer making sure that patient will not be needing radiation post-surgery.
Our clinical team has one of the largest experiences of performing Oncoplastic Breast Preservation in India.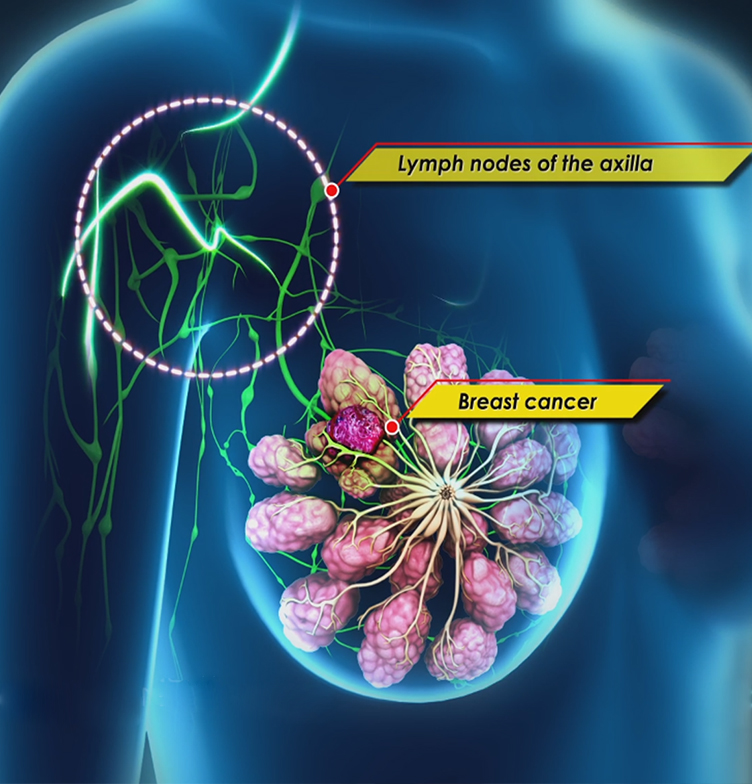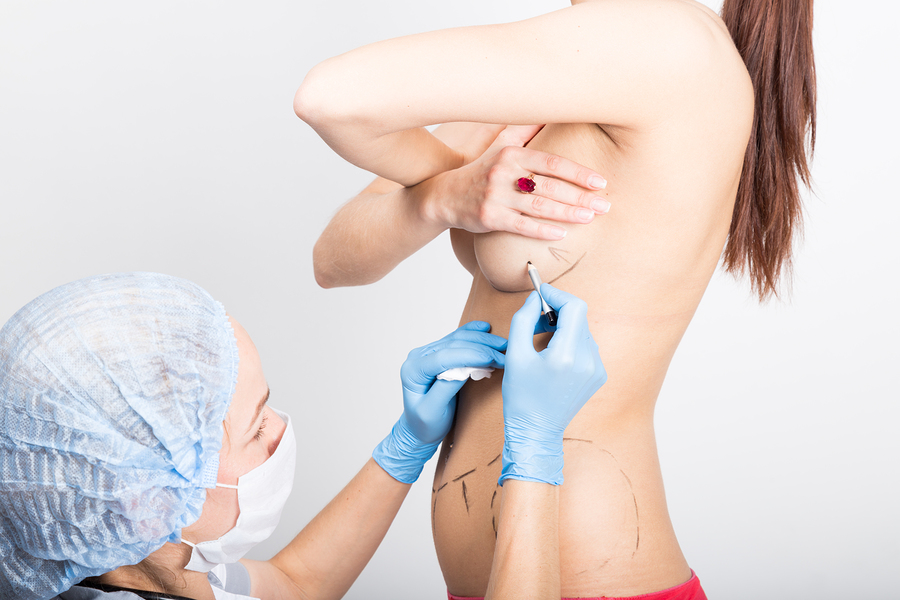 Sentinel Lymph Node Biopsy
At the early stages of Breast Cancer, if there is no lymph nodal spread, instead of complete axillary lymph nodal clearance, sentinel lymph nodal evaluation/ biopsy (SLNB) should be performed.
SLNB is identification and evaluation of first draining station lymph node by injecting a radiolabeled / blue / ICG dye around the tumor or around the nipple using specialized cameras such as gamma camera for identifying radio labelled or Infra-Red ICG.
The Sentinel Lymph Node Biopsy procedure performed is of very high standards in terms of both sensitivity (detecting a positive LN metastases) and specificity(performing a not needed axillary lymph node dissection).
SLNB prevents arm swelling and constant radiating pain in the arm. Dr Mandeep is one of the stalwarts in bringing the ICG technology for SLNB to India.
The clinical service of our team is at par with the best in the world.
Screen detected/Non-Palpable lesions (Tumors)
With increase in awareness around breast cancer, more women undergo screening procedures like Mammogram / Ultrasound, which puts us in situations of addressing non palpable lesions. Similar situation is when a duct ectasia/ papilloma or pre-cancerous lesion is found as the cause of nipple discharge.
General methodology is to put a wire to mark the lesion and excise the tissue around the wire. At Art of Healing Cancer, Dr Mandeep and his team have introduced the concept of injecting ICG dye instead of wire and excision of the lesion under guidance of infra-red camera. The lesion is sent for Frozen Pathology and if it turns out to be malignant, then ICG also guides in performing the SLNB. This is a more precise and less invasive procedure
Video on Sentinel Lymph node bx to be shared soon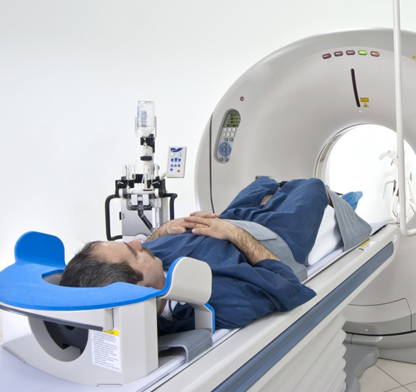 We bring one of the most advanced form of treatment in cancer to patients of central Asia